Bar & Bistro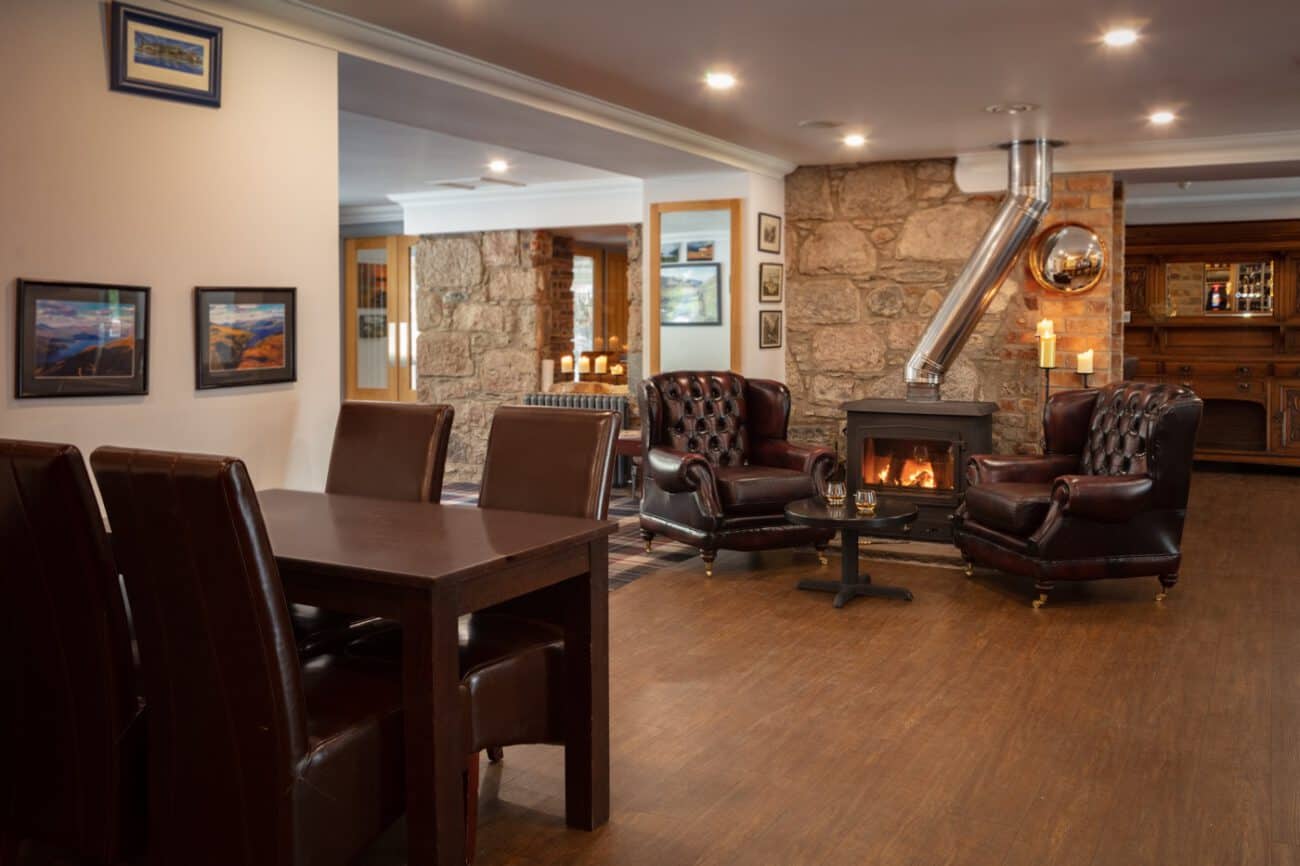 The Bistro is the soul of the hotel offering fresh local dishes made from the very best local produce wherever possible.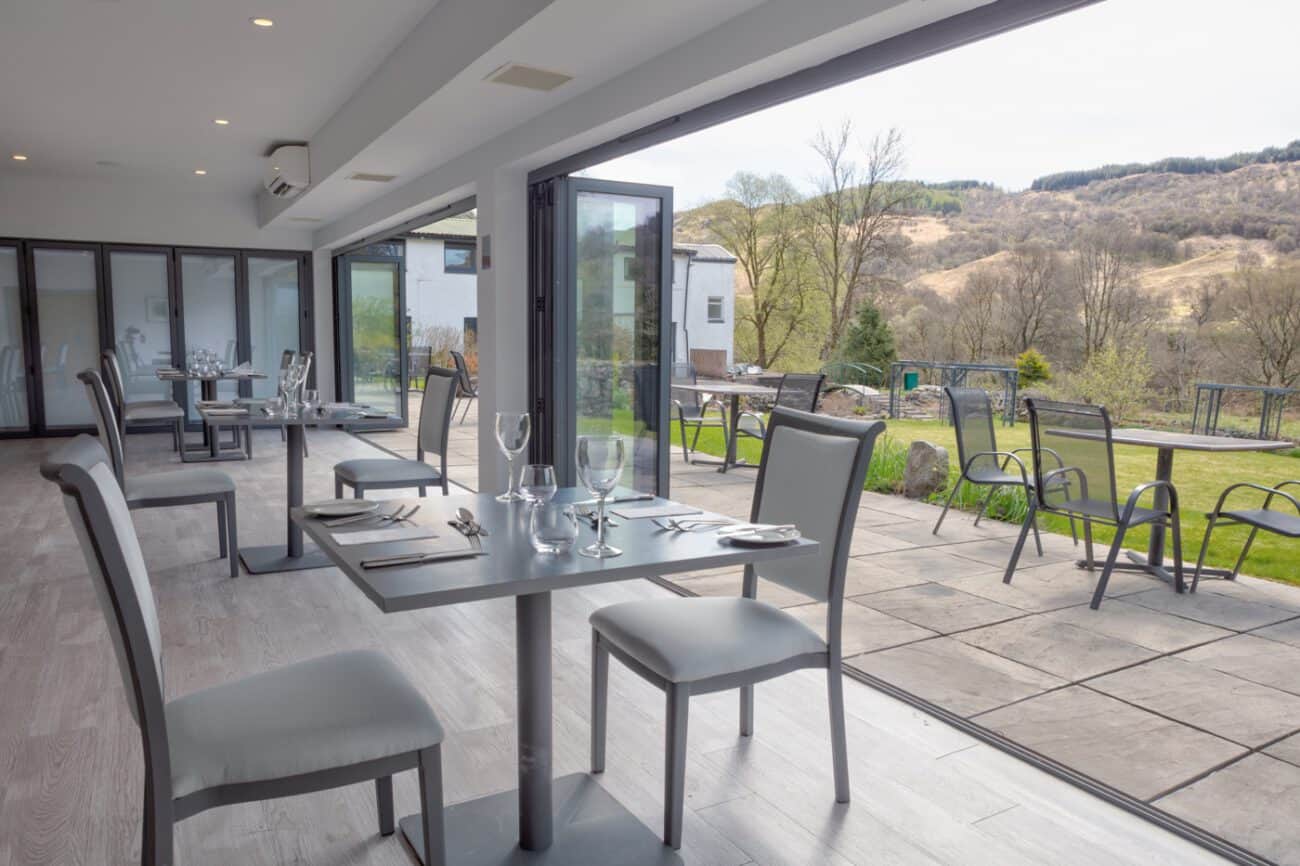 Information
We Are Open!
Due to social distancing restrictions we suggest you book a table in advance.
To book, call 01866 822243 and leave a message or email: info@branderlodge.com
As well as the Bistro there is also the limited seating option to eat in the bar, or should the weather permit, the rear garden terrace.
Teas & Coffees
Teas & Coffees are served all day from 11am. In Summer/Autumn 2022 the Bistro is open for light lunch Noon to 2pm and dinners 6pm to 8.30pm daily with specials available each day.
Children
We welcome younger diners – baby high chairs are available on request.
Bistro
The Bistro is an airy modern south facing conservatory dining area for residents, visitors and locals alike. Air conditioned for your comfort, the full height windows fully open in warmer months for a dining experience close to nature!
Our menu
Fresh local produce is what we aim for, and our menu reflects the wonderful options of the region, with meat from Grants of Taynuilt, fresh smoked delights from Inverawe smokehouse, fresh fish & seafood from the Atlantic in the West and North Sea in the East coast of Scotland and local fresh water and sea water Lochs.
When you arrive for your meal you can peruse the menu – in our lovely spacious bar or sit in the comfy lounge for pre dining drinks, where the staff will offer table service.
The Bar
Our bar is stocked with local ales, a wide range of spirits and a fine selection of over 100 malts.
A bar snack menu is available offering a lighter option and as we make our dishes fresh, we can cater for every dietary need with prior notice.
With cosy nooks and a log burner in the colder months, the bar is the perfect place to meet friends, or just relax after a day exploring.